Powering over 350,000+ events worldwide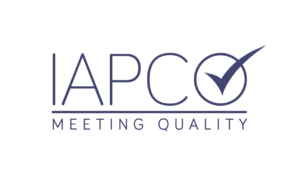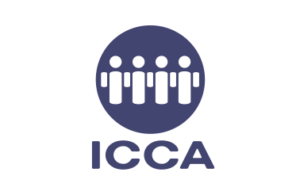 Simplify check-in for everyone
Make the check-in experience a breeze for attendees with a variety of options: QR codes, kiosks, or our beacon technology linked to their mobile app. Personalized name badges print out instantly on demand, eliminating long lines and delays.
Give attendees a great experience
Ensure your attendees have a great experience, whether they're joining your event in person or online.
Create stunning virtual experiences for remote attendees
Give remote attendees a modern virtual experience where they can preview and instantly join sessions, and interact with presenters via live discussion, polls, Q&A and more.
Just like in-person attendees, remote attendees can enjoy gamification to earn points and prizes, connect with other virtual and live attendees, and use multiple options to network and engage.
Wow virtual attendees with 3D mode
Give your remote attendees an amazing experience with 3D mode. Attendees are shown a customizable, virtual conference center where they can visit the exhibition hall, attend sessions in virtual rooms, conduct video meetings with other attendees and exhibitors, and more.
Deploy a branded event app
Your branded attendee app gives in-person attendees instant access to the agenda, speaker information, exhibitor details and more to ensure they're always informed, delighted, and engaged. A sustainable alternative to printed programs that puts the information attendees care about at their fingertips.
Effortlessly deliver great content
On attendees' screens wherever they are in the world, inside the branded event app, or on the big screen at the event, EventsAir's broadcast features make it easy to stream live content.
Your traditional live event plus a virtual option creates unparalleled opportunities to enrich the experience for everyone. Open up your event to those who live in other cities or countries, who are unable to physically attend, or simply prefer a virtual option. Your in-person attendees can enjoy the added buzz of knowing others are taking part from around the world, and the networking opportunities this offers!
"EventsAir provided excellent project management support and held our hand throughout the process. They were brilliant!"
Events and Marketing Coordinator
Create truly engaging events your clients won't forget
Deliver memorable events for your attendees with our suite of features designed to foster participation and engagement:
Live polls and Q&A

 

Gamification 

 

Customized attendee app 

 

Plus more


Behind the scenes our powerful analytics portal provides detailed data on how attendees engaged with your event. 
Conduct real-time surveys and polls
Speakers and event organizers can launch polls and surveys during the event and share responses in real time.
Connect live and virtual attendees
Through the attendee app and the OnAIR portal, attendees can send each other messages, organize meetings, have video calls and share contact details with new connections.
Deliver ROI for sponsors and exhibitors
Ensure sponsors and exhibitors get a return on their investment by giving them prominent branding opportunities and tools to generate quality sales leads.
Ensure event day runs smoothly with our Organizer app
EventsAir's dedicated organizer app puts everything you need to manage events in the palm of your hand, ensuring event when you're on the event floor you have what you need: 
Manage and allocate tasks on your run sheet

 

Send out alerts and notifications to attendees

 

Check attendees into and out of sessions and functions

 

View real-time reports

 

View attendee details and collect payments

 

Communicated with your on-site team